In the CISV Year of Conflict and Resolution I'd like to point you to a tiny NGO located in Germany called
Heidelberg Institute for International Conflict Research (HIIK)
. Mainly run by (student) volunteers, one of their bigger tasks is to generate an annual
conflict barometer
* - a publication that gives an overview of where on earth violent conflicts take place: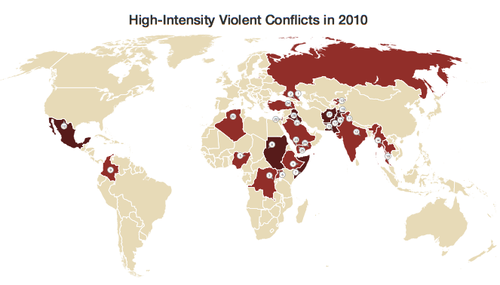 Now, this map is interesting: With a few exceptions (i.e. Mexico, Colombia, Thailand), the conflicts a mostly where CISV is not.
* the 92 page PDF is a great read and source of inspiration, what theme to chose for your next country-based activity.