Our Educational Officer leaves IO after 4+ years.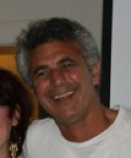 When I began working on CISV international's level, CISV had just published a new document on its educational content called Section T, neatly dubbed as "Sex'n'Tea". It was the masterpiece of Delia/CRC, who was the chair of the educational development and research committee (EDR) of the time. Section T was heavily criticized for being too complicated, so there was always the intention of developing a simplified version, which I can't recall ever having been finished. Delia herself had a huge expertise, good contacts and a lot of influence on the organisation. Besides being the EDR chair she was also the National Secretary of CISV Costa Rica which gave her a wholesome perspective of the organisation. I remember her giving me and the IPP taskforce a hard time being extremely strict when setting objectives end evaluating projects. But in the end, for all the trouble, I believe IPP became a better programme.
Unfortunately, Delia's successors in the position of EDRC chair lacked expertise and influence, which lead to the committee being criticized, even moved to merge with ILTC, and being a lot less productive. A few years later Gaby and Richard/ISR managed to convince the board of trustees to use those funds to employ an educational officer into IO. Enter Kiran, who, from 2006 on, spent a whole working week on CISVs educational content.
Kiran entered CISV international's scene right after I left, so it's really only a "balcony view" I have on the matter, but that I hope shouldn't jeopardize my judgement, rather the contrary. Basically I see five major projects that I can trail directly back to Kiran, and those are:
1. CISV Educational Areas: Finally an update for the much-dreaded educational circle. 4 themes that rotate being the focus for one year - currently: Diversity.




2. CISV Passport: A beautifully executed simplified explanation of what CISV is all about. Printed in 4 colours for the back-pocket of your camp-pants.




3. Big Ed: Section T reloaded: The complete guide into what CISV is all about. Also nicely layouted, and a must-read.




4. PDPEF: Finally a tool that generates a basic impression of the educational success of a programme. Much hated at first, but a standard quality tool by now.




5. Goals and Indicators: All of CISVs programmes went through the process of redefining their objectives.
Im sure there's more to his legacy than that, but in this article I also want to shed some light on the more difficult sides of hiring an educational officer: As discussed in
an earlier post
, it's a major step to move content power from the volunteer side to the professional side of the organisation. Kiran may be well educated in the field, but should he decide what's on focus? Shouldn't that be more the subject of people who have been leaders and staff over and over again? Ideally somebody should be doing the job, who is a great listener and collects and refines things that experienced CISVers have to say. From what I've heard, this apparently wasn't one of Kirans's strong areas. Furthermore, being prodcutive by yourself at IO is one thing, but heading a team of volunteers requires sensitive leadership skills. Also here, we've apparently had some issues that may have added to the reasons, why so many volunteers in the newly founded Educational Department left us in the past two years.
Which leads me to the next topic: Kiran's departure came to us as a surprise, but he must have had these plans for a while. Apparently employees are quite as unreliable as volunteers in the area of long-term reliability.
Nevertheless, I strongly believe that 4+ years is a good time span, and Kiran used it well: He lead and finished some extraordinary projects. He connected well with most CISVers and as a newcomer internalized the CISV spirit. He moved the organization forward and left a rich soil for his successor. And even if most people (including me) would have preferred him to stay longer, it may be good timing for somebody new with a different kind of expertise, skills and ideas to take over. (Check out my
to-do-list for the next educational officer
.)
Thank you, Kiran and good luck in the future. I'm glad also other organizations will profit from you work, and maybe the CISV experience will make you even better at what you do.
(I should also mention that Kiran's football skills are way better than
Chuck/USA
's - one of the reasons that the right wing in the Europe vs. ROW game 2010 was a leading contributor of Europe's success. )